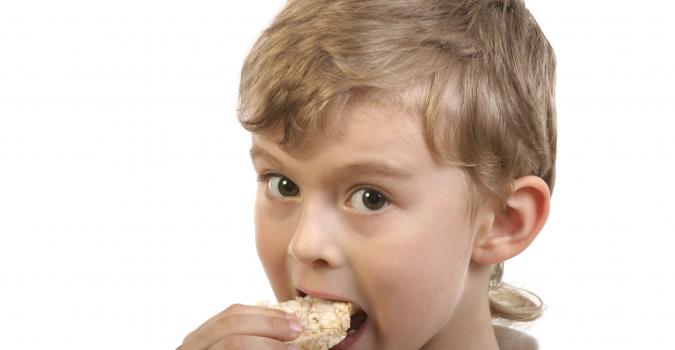 Definition of Food Allergy
A food allergy is the body's abnormal response to harmless foods triggered by eggs, soy, peanuts, dairy (milk), corn, or other specific food. The reactions are caused by the immune system's reaction to the protein in the food.
Case Study: Potato and Breast Abscess
"Jane, 24, came in complaining of bilateral breast abscesses over a period of three days. She had severe pain and could not wear normal clothes due to swelling and pain. She had eaten mashed potatoes, and potato chips four days in a row before she developed the pain and swelling of the breast. She was treated for potato by NAET immediately. She felt 60% better soon after the treatment. She needed two more treatments every ten minutes before she was sent home to rest. At the end of two days her breasts became normal. Amazingly, the body healed itself by disposing of the redness, pus-filled boils, and the painful abscess."

- Dr. Devi Nambudripad
Case Study: Milk Allergy
"As a small child, our son Andrew was sickly. He had tubes surgically inserted in his ears at age 4. Soon afterward he developed problems when he ate foods containing milk or chocolate. Andrew threw up his food, then was ravenously hungry afterward. Sometimes Andrew would suffer excruciating headaches as well. After many NAET treatments, Andrew began to improve. He was treated for the Basic 10 allergies, grains, chocolate, caffeine, milk, cheese, meat mix, heat, amino acids, leather and with many combinations.

Now Andrew is a healthy thirteen-year-old teenager, suffering an occasional headache instead of several headaches per week. I am cooking with regular milk now instead of rice milk and Andrew seems to tolerate it well.

Thank you, Dr. Devi, for your unfailing enthusiasm, which is apparent in your book, Say Good-bye to Illness. I know many families such as ours will be able to eat and function normally."
- Karen Hyatt, Monroe, NC
- text taken from NAET: Say Good-bye to Your Allergies by Dr. Devi Nambudripad