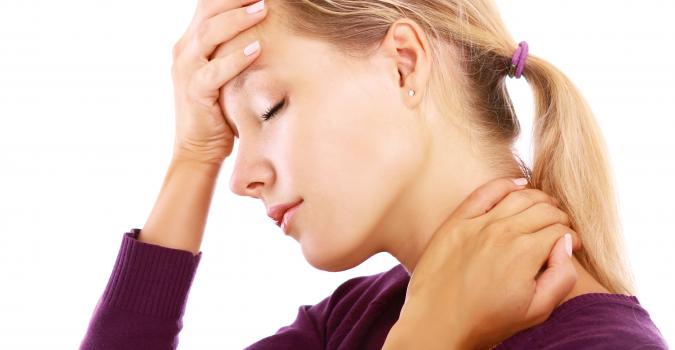 Definition of Headache
A headache is pain or discomfort in the head, scalp, or neck. There are various types of headaches, which may be due to allergies, deficiencies, injuries and emotional disturbances.
Case Study: No More Migraines
"I had severe migraines all my life. Whenever I got them I had to go to the emergency room to get a shot. Then I had to sleep for three to four days. Finally my migraines would go away. After Dr. Nambudripad's treatments for food allergies (about 30 treatments), I do not get migraines anymore. I haven't had one in 11 years. Thank you, Dr. Nambudripad, for discovering this revolutionary treatment!"
- Sara Evans, Marina Del Rey, CA
Case Study: Headaches Were From MSG
"I have suffered from headaches for years. Unbeknown to me, these headaches were caused by food allergies. I used to eat Chinese food and would get sick and get a headache. After Dr. Devi treated me for MSG, I no longer suffer when I eat Chinese food."
- Linda B., La Mirada, CA
Case Study: 40-year-old Migraine
"I used to have severe migraines for 40 years or so. I also developed sever arthritis. I had bad psoriasis for 20 years. When I went to Dr. Devi five years ago, I was in a mess. I was limping and walking with the help of a cane because my arthritis and bursitis were so bad. Dr. Devi treated me for food allergies. I was also treated for pollens, grasses and flowers. I do not have migraines anymore. My arthritis is almost 90 percent gone. Whenever I try a new food without testing, my ten percent of the arthritis returns. My psoriasis is almost gone, except for some pinpoint spots at the elbows. I have lots of energy. I walk four miles every morning. I am making up for the lost time in my youth due to pain. I don't have any pain now. I enjoy evert precious day of my life now." 
- Maxine P., Bellflower, CA
- text taken from Say Good-bye to Illness by Dr. Devi Nambudripad